Resources & Links
---
DOMESTIC VIOLENCE RESOURCES:
24/7 Hotline (1-888-999-7511) serves Los Angeles County daily (an area of 1.1 million people). We offer confidential support, crisis assistance, community referrals and information about other programs and services.
Jewish Family Service LA provides life improving services that help the people of Los Angeles live with dignity and exercise self-determination.
Location: 3580 Wilshire Blvd., Suite 700Los Angeles, CA 90010
(877) 275-4537
Email: services@jfsla.org
https://www.jfsla.org/
MANAGING YOUR STRESS
This time is uncertain for all of us. We have to remember to take care of ourselves so we can be there for our families and loved ones. The state has provided the following resources: stress managing tips and California Surgeon General's Playbook: Stress Relief for Caregivers and Kids during COVID-19.
GENERAL RESOURCE BOOKLET FOR LOS ANGELES COUNTY
The People's Guide gives practical information about how to get food, money, housing, health care and other help from government programs and community services if you live in Los Angeles County and need help in hard times.
---
The People's Guide is also available in Spanish.
Los Angeles County Department of Public Social Services Website
The California Work Opportunity and Responsibility to Kids (CalWORKs) program is a time-limited program that provides financial assistance to eligible needy families with (or expecting) children to help pay for housing, food, utilities, clothing, medical care, and other necessary expenses.
The Child Care Resource Center (CCRC) has been serving children, families, and child care providers since 1976. CCRC manages programs to assist with issues such as finding and selecting child care and child care financial assistance to families. Children and families benefit from these programs, allowing parents to go to work and attend school, contribute to the economy and strengthen their families and the community.
Neighborhood Legal Services of Los Angeles County
Neighborhood Legal Services combats the effects of poverty and creates lasting improvements in the lives of individuals and families throughout Los Angeles County.
HOUSING
Housing Authority of Los Angeles
The Housing Authority of the City of Los Angeles (HACLA) was established in 1938 by City of Los Angeles Resolution No. 1241. HACLA has grown to become one of the nation's largest and leading public housing authorities, providing the largest supply of quality affordable housing to residents of the City of Los Angeles.
FINANCIAL RESOURCES
Free Application for Federal Student Aid (FAFSA)
Federal Student Aid, a part of the U.S. Department of Education, is the largest provider of student financial aid in the nation. At the office of Federal Student Aid, our 1,200 employees help make college education possible for every dedicated mind by providing more than $150 billion in federal grants, loans, and work-study funds each year to more than 13 million students paying for college or career school. We are proud to sponsor millions of American minds pursuing their educational dreams.
Income Benefits for College Students, prepared by John Burton Advocates for Youth – April 6, 2020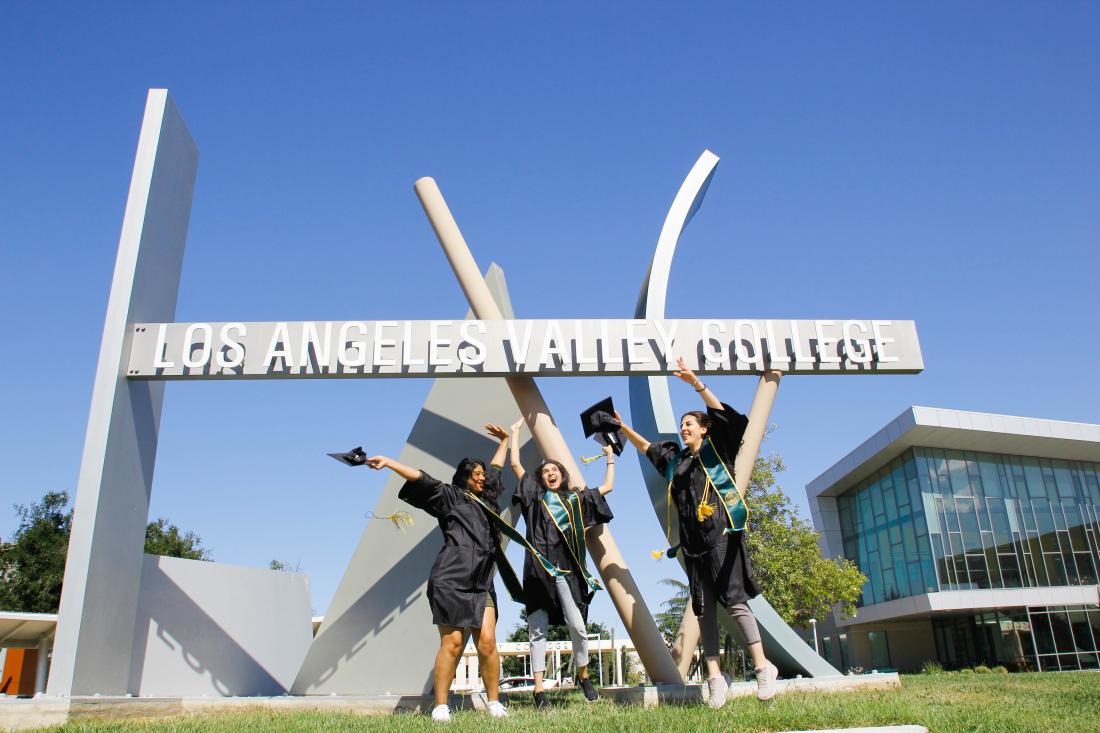 Salary Surfer https://salarysurfer.cccco.edu/SalarySurfer.aspx
Find out how much a specific career pays.
California Career Zone: www.cacareerzone.org
Program provides comprehensive information for 900+ occupations. Information includes state specific wages, worker attributes, job characteristics.
California Career Cafe: www.careercafe.com
A virtual Career Center for California Community College Students. This "where students meet success" website is open "24/7" with an emphasis on lifelong learning. It is the student's gateway to good jobs and a better life.
O'Net: www.onetonline.org
An online tool that provides information on educational requirements for careers and the necessary requirements needed.
Eureka Career Program: http://www.eureka.org/join/enter_code.asp?sitecode=PQINZGF
This database provides specific information on Careers, Financial Aid, International Jobs, Universities, and Job Search Tools.
Job Search Sites:
This website and its resources are available for FREE to LAVC Students, LAVC Alumni, community job seekers and employers.
A free business services including:
Free job listings, referral information, phone banks, computer access and workshops
No-cost advertising of open positions
Customized training for staff, interview rooms, and information for businesses affected by plant closures or layoffs
Customized recruitment to help quickly fill multiple positions
Candidate screening and/or testing to assure only qualified workers apply for positions
Facilities for conducting both one-on-one and group interviews
On-the-job and pre-employment training to provide workers with the skills necessary for employment
The Employment Development Department (EDD) provides a comprehensive range of employment and training services in partnership with state and local agencies and organizations. These services benefit job seekers, laid off workers, youth, individuals currently working, veterans, and people with disabilities.