Upward Bound is a federally funded educational program within the United States. The program is one of a cluster of programs now referred to as TRiO.
Upward Bound programs are funded and monitored by the United States Department of Education.
The goal of Upward Bound is to increase graduation rates and post secondary enrollment rates amongst first generation, low income students in high school.
Students are encouraged to be involved in Upward Bound for the entire academic year and a 6-week long summer program.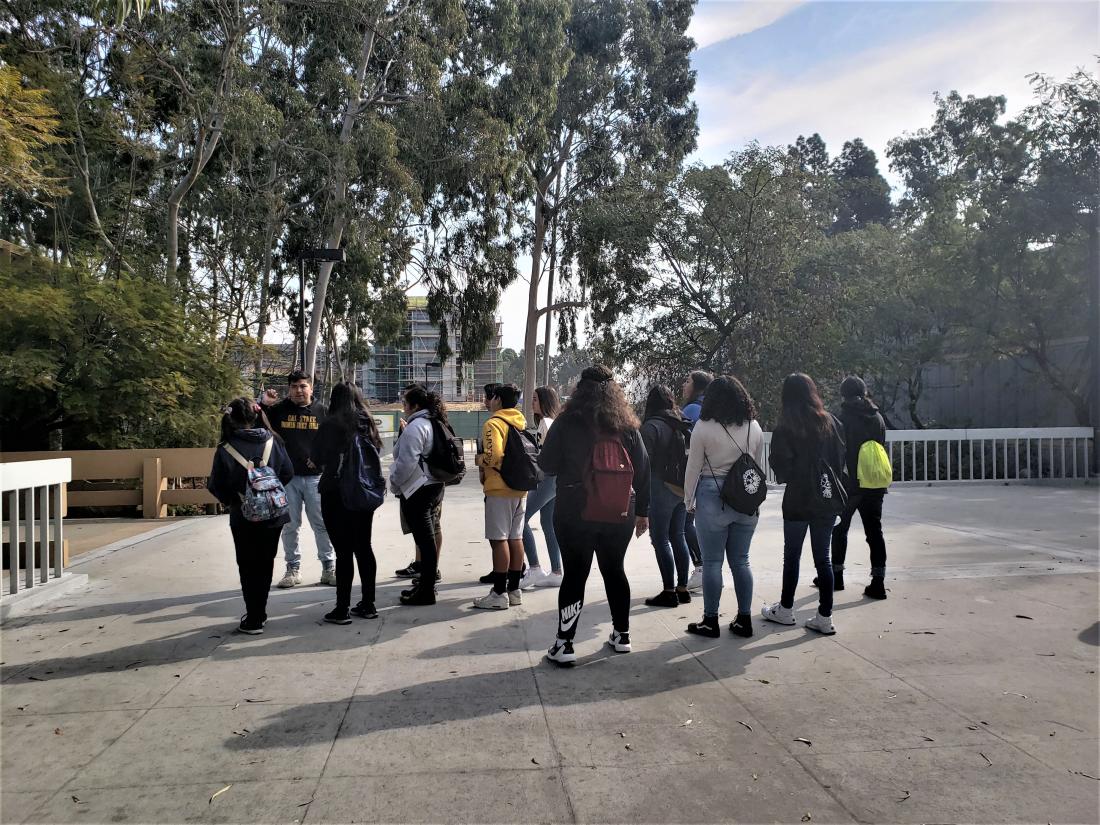 Upward Bound was established at LAVC in September of 2007.

This program serves a minimum of 50 participants for all components of the grant.

UB at LAVC serves two target high schools: Ulysses S. Grant and Van Nuys High Schools

UBMS serves two target high schools: Ulysses S. Grant and Robert Fulton Prep High Schools

UB & UBMS participants have access to all LAVC facilities, lab (computer and science), and activities.

80% of all the participants in the Upward Bound Program are retained in the program until graduation from high school.
Office Hours & Location
Office Hours & Location
Summer Hours
Mondays to Thursdays: 8:30AM - 4:00PM
Fridays: 8:30AM - 1:00PM
Saturdays to Sundays: Closed
Fall Hours
Mondays, Wednesdays & Thursdays: 8:30AM - 4:00PM
Tuesdays: 8:30AM - 7:00PM
Fridays: 8:30AM - 1:00PM
Saturdays to Sundays: Closed
Student Services Center (SSC) 2nd Floor TRiO Suite
Contact
Omar Madrid
Upward Bound Math-Science Technician
Email: madridoa@lavc.edu
Phone: (818)778-5526
Karen Vega
Upward Bound Technician
Email: vegakp@lavc.edu
Phone: (818) 947-2361
Eduardo Galeana
Program Director
Email: galeane@lavc.edu
Phone: (818) 947-2487