TRiO is here to help with in-person and remote services!
Visit the TRiO Office during regular business hours. Students can obtain information, use the computer lab and schedule counseling/tutoring appointments.
Live Chat or Video Chat. Simply click on TRiO online service help desk below which feature live chat or video chat. To video chat, please be sure to use Google Chrome browser with a laptop or desktop.
WHO IS ELIGIBLE TO PARTICIPATE IN UPWARD BOUND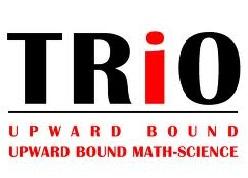 Participants must be citizens or legal residents of the United States.
To be eligible for the Upward Bound Program at Los Angeles Valley College students must attend one of the following LAUSD Schools:
 One-third (1/3) of the participants can be either low-income and/or first-generation college bound students. Participants, who demonstrate a need for academic support, as determined by the UBP, are encouraged to apply to Upward Bound, in order to successfully pursue a program of education beyond high school.
At the time of initial selection, participants must have completed the eighth grade but not entered the twelfth grade and they must be at least 13 years old but not older than 19.
UPWARD BOUND UB MATH & SCIENCE
Office Hours & Location
SUMMER HOURS
Mondays to Thursdays: 8:30AM - 4:00PM
Fridays: 8:30AM - 1:00PM
Saturdays to Sundays: Closed
FALL HOURS
Mondays, Wednesdays & Thursdays: 8:30AM - 4:00PM
Tuesdays: 8:30AM - 7:00PM
Fridays: 8:30AM - 1:00PM
Saturdays to Sundays: Closed
Student Services Center (SSC) 2nd Floor TRiO Suite