History, Humanities, Law, Political Science Department
The philosophy of the HHLPS Department is to educate students in a broad range of academic disciplines in the humanities and social sciences of which the department is composed.
The department offers associate degrees majors in the field of history, humanities and political science. Department offerings in the field of law are incorporated under the political science major.
The department fulfills several of the general education requirements and also prepares students for transfer to four-year institutions. All courses are transferable to the University of California and California State University systems, as well as to many other public and private universities.
Whatever the reasons for students enrolling in the department's courses, the HHLPS faculty attempt to teach them in breadth and depth, to convey both the importance and the complexity of the academic fields of history, humanities, law and political science.
A PDF VERSION OF THE BELOW EVENT FLYER:
HHLPS-MAJORS-SPRING-2017-EVENTS.PDF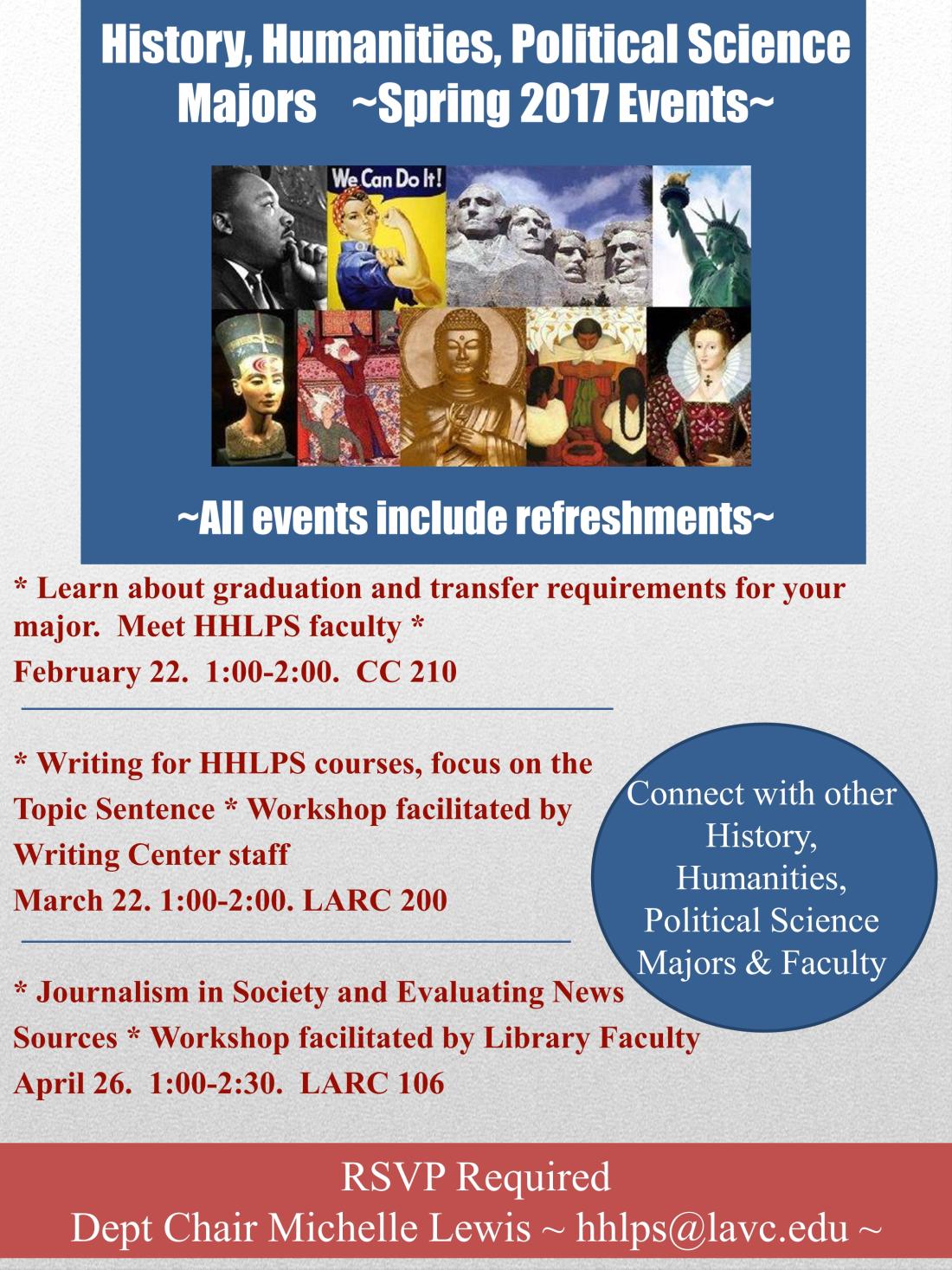 Events
There are currently no events
SLO Assessment Documents for Faculty Use