Staff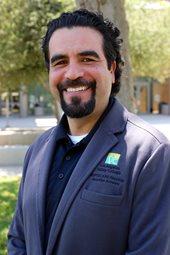 Alex Ojeda, Ed.D.
Acting Associate Dean, Student Equity
Mosaic Center
Dr. Ojeda is a first-generation college transfer student who attended LA Mission College and received his Bachelor's Degree in Elementary Special Education, a Master's Degree in Chicana & Chicano Studies, and a Doctoral Degree in Educational Leadership & Policy Studies from California State University Northridge (CSUN). Currently, Dr. Ojeda is a part-time faculty member in the Department of Criminology and Justice Studies at CSUN and was the Director of the CSUN MOSAIC mentoring program which provides university student mentors to "at-risk" youth attending continuation/ alternative high schools in the Los Angeles and Burbank Unified School Districts. In addition, Dr. Ojeda has facilitated Independent Living Program (ILP) courses for current foster youth at Los Angeles Mission College and served as the NextUp and Guardian Scholars coordinator at LAVC for the last seven years.
Dr. Ojeda may be reached at (818) 778-5764 or emailed at ojedaa@lavc.edu
---
Javier Carbajal-Ramos, M.A.
Counselor/Coordinator
Dream Resource Center
Mr. Carbajal-Ramos was born in Mexico. Javier started his academic career and his commitment to helping students while a student at Pasadena City College (PCC). He continued working with students at PCC as he earned a bachelors from UC Riverside in Psychology, focusing on Education and a Master's in Education from Point Loma Nazarene University.
During his 13-year tenure at PCC, Javier worked to develop and implement new recruitment strategies, assisted in redesigning the First Year Experience for students, and as an adjunct counselor worked with undocumented students within the Safe Zone Comprehensive Student Success Service program.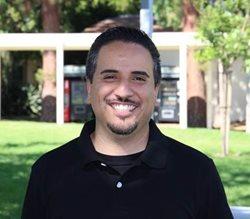 As a former undocumented student, Javier is an advocate for the rights of all students and a strong believer that everyone can accomplish their educational goals. Throughout his career, he has worked hard to create welcoming places and has lead trainings for faculty/ staff on how to best support undocumented students. As the counselor at the DRC, he looks forward to continuing this work and helping students achieve success.
Javier may be reached at (818) 778-5767 or emailed at carbajj@lavc.edu
Office Hours and Location
Mondays to Wednesdays: 8:30AM - 4:00PM
Tuesdays to Thursdays: 8:30AM - 6:00PM
Fridays: 8:30AM - 3:00PM
Saturdays to Sundays: Closed
Student Services Center 2nd Floor - Mosaic Center
Contact
Appointments:To schedule a Counseling appointment please use the online services.