Respiratory Therapy Program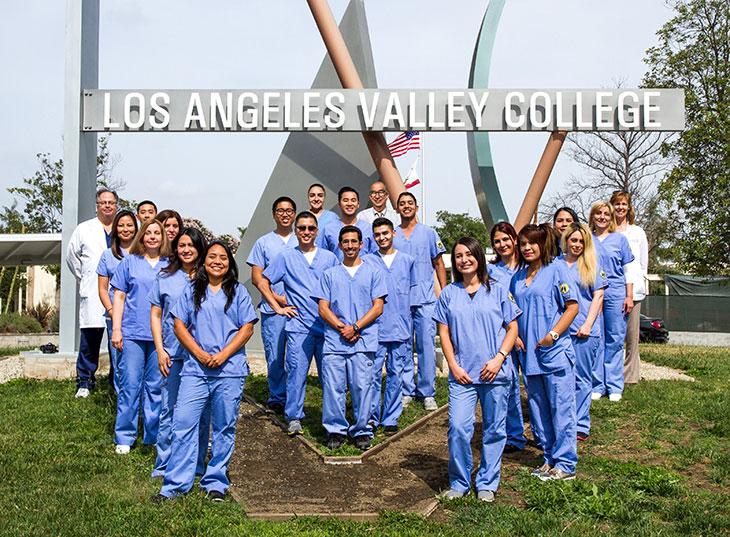 Welcome to the Los Angeles Valley College Respiratory Therapy Program (RT). This award-winning program began 1974 and is accredited through the Commission for Accreditation of Respiratory Care (CoARC). Graduates from this Associative Science Degreeprogram will receive an Associates of Science degree in Respiratory Therapy. They will be eligible to complete both national Registered Respiratory Therapy (RRT) exams to achieve an RRT credential from the National Board for Respiratory Care (NBRC). LAVC's RT Program's passing and credential rates are above the CoARC threshold and national averages. Once a graduate has completed their RRT credential they can apply for a state Respiratory Care Practitioner (RCP) license for the California Respiratory Care Board.
Respiratory therapists are in high demand and work with the sickest patients from all age groups from newborns to geriatric patients. RTs work in all areas within medical centers, from critical care facilities to emergency rooms. We also work in home care and rehabilitation clinics. RTs are both care givers and lab scientists. We perform therapies for our patients such as oxygen, inhaled medications, life support ventilators, and CPR, and we perform diagnostic respiratory tests as well. If you are a compassionate person who likes to help people and enjoys technology, then you will definitely enjoy becoming a Respiratory Therapist.
The Los Angeles Valley College Respiratory Therapy program is special because our faculty, facilities, and clinical training medical centers are excellent. As a graduate of this program from the times of polyester and disco, I can truly attest to its long-standing quality. I have been faculty here since 1997 and have been the Program Director since 2008. All of our faculty are current practitioners and educators in respiratory therapy with over twenty years of experience in each field. Our medical director is a board certified and nationally published Pulmonologist. We train students for almost 800 hours in the most important medical centers in Los Angeles, San Fernando Valley, and Ventura County (Please see our clinical affiliate section). Each student will train at five hospitals. Our simulation laboratory uses up-to-date equipment that is currently used in local hospitals. Our program will provide you with a priceless education for a low community college price. Please review the application requirements and FAQ sections of our website for application and curriculum information. For more information please feel free to email me at morrisgs@lavc.edu. To begin, please contact our counseling department 818 947-2600 ext 4200 or http://www.lavc.edu/counseling/index.aspx. Thank you for your interest.
Gregory Morrison, BS RRT
Respiratory Therapy Program Director
Allied Health Science (AHS) Room 309
818 947-2845
morrisgs@lavc.edu
Our AS and Certificate programs are as follow:
Degrees: AS in Respiratory Therapy
Certificates: Certificate of Achievement in Respiratory Therapy
---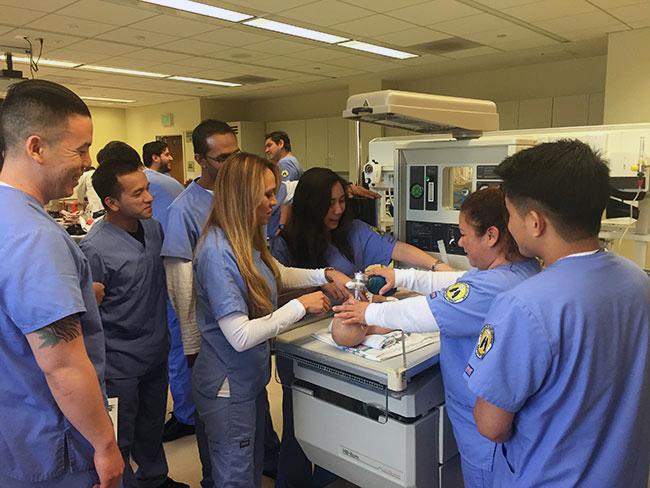 A respiratory therapist is a high tech health care professional working with patients with heart and lung diseases. Respiratory therapist work takes place in the emergency room, adult and newborn intensive care units, pulmonary rehabilitation and home care, pulmonary function testing laboratories, and in sleep disorder laboratories.
Respiratory therapists command an excellent salary, starting at approximately $25 per hour. They usually work 3 twelve hour shifts per week. This means 4 days off each week.
There is a critical shortage of qualified respiratory therapists in California and the USA. This means that there are many unfilled positions open right now.
All science and preclinical courses can be taken at any of the Los Angeles Community Colleges. These are Psychology 1, Anatomy 1 (Physiology8), Physiology 1 (Physiology 9), Chemistry 51, Microbiology 20, and Physics 5.
Justin Hotz, Research Respiratory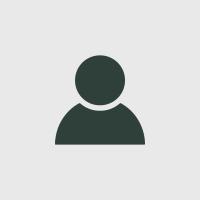 Justin Hotz
Children's Hospital
Los Angeles Valley College Respiratory Therapy Program set me on the path to an exciting career in respiratory care. Compelling lectures and hands on laboratory work prepared me to not just pass the credentialing exams, but to also think critically about life saving respiratory therapy modalities. The clinical rotation sites available are a mix of top academic centers and community hospitals that allow students to become exposed to a wide range of possible employment opportunities and discover where they will have the best fit in their future career. I still use the didactic knowledge and problem solving skills that I acquired in this program to excel at my current work performing clinical respiratory therapy and research at Children's Hospital Los Angeles in the department of Anesthesia and Critical Care Medicine.
BSRT, RRT-NPS
Patricia Moran, Respiratory Therapy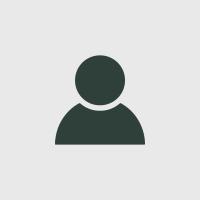 Patricia Moran
Respiratory Therapy
The Respiratory Therapy program at Los Angeles Valley College has truly been life changing for me. It has helped me to become a better person. I would highly recommend it to anyone who is interesed in the medical field. The professors work really hard and offer a lot of hands-on experience to provide you with everything you need to succeed. We attend different clinical sites to learn from the best professionals in our practice. I will forever be thankful for this program and all that is has done to change my life.
Eric Rotondo, RRT, 2015 LAVC RT Program Graduate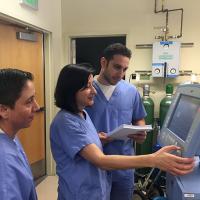 Eric Rotondo
RRT
I was fortunate to discover the well-renowned Respiratory Therapy Program at Los Angeles Valley College (LAVC). I am forever grateful for the training that I received in this program, where I learned what it takes to be a competent and compassionate student, clinician, and overall person. The possibilities are endless in this field as respiratory therapists serve the full spectrum of human life, treating neonates, children, and adults. From treating those who need medication and education in controlling the symptoms associated with chronic obstructive pulmonary disease (COPD) and asthma, to managing patients on invasive mechanical ventilation (life support), respiratory therapists work with nurses, doctors, and other health care professionals to help those in need and make them better. It is an honor to have had my training at LAVC to become a registered respiratory therapist.
Brian Han, Respiratory Therapy Student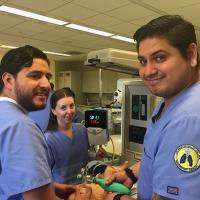 Brian Han
Respiratory Therapy
Although English is my second language, I was able to manage in the Los Angeles Valley College Respiratory Therapy program, thanks to my wonderful RT instructors. The program is challenging but the instructors are willing to help and give knowledge as much as possible.