ESL (English As a Second Language)
---
Online and In-Person Tutoring at LAVC Writing/English Tutoring is available for all ESL Students. 
If you are currently enrolled in an ESL class, you can get the help you need here. We speak Spanish, Armenian, Russian and will be more than glad to help you with your writing assignments. Ask your Instructor or visit the Writing/English Tutoring for hours and days.
Our Tutors
Emilya Israyelyan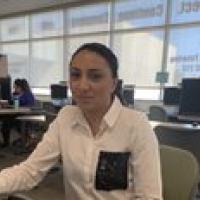 My name is Emilya Israyelyan, and I am in the USA from 2015. I started attending college from 2015. My current major is accounting, and I am here to complete my goal, which is to transfer to University. I speak Armenian and Russian, which helps me understand the students' real issues.  I took a number of ESL classes and successfully finished them. It was very difficult at first, but after a diligence and hard work, everything is possible to achieve. I am very happy that I am studying in this college.
Lusine Avetisyan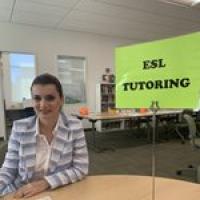 I am Lusine Avetisyan, and I moved to the USA a year ago and this is my first year in the Valley College. I can speak three languages: Armenian, English and Russian. I am majoring in Business Administration, and my goal is to transfer to a University to finish my major in accounting.  The first ESL class that I took during Spring Session was ESL 8 and I finished it successfully. During Summer I passed English 101, and now I am taking English 103. I am really proud of being a student in Valley College.
Resources
Below you will find number of resource to help you with your writing. Once you click on the appropriate title, you will be redirected to the website. These resources are free of charge and available for further Practice. Contact us if you need help.
Writing Resources
For AZTEC Online program, contact Calworks or email us for further details. 
What to expect when coming for a Tutoring session.
Generating creative ideas

Brainstorming/Prewriting for a topic
Synthesizing a vague idea into a thesis or topic sentence
Organizing a paper's structure on a global scale
Creating a persuasive element to a main idea
Identifying run-on sentences and fragments
Composing strong, coherent sentences that stress the most important idea
Understanding verb tenses and how to use them
Finding active vs. passive verbs
Understanding the relationship between subjects and verbs
Using pronouns, as well as other parts of speech, properly
General Academic Skills
Providing techniques to improve spelling
Reading a work while retaining and comprehending its idea
Documenting research in formats across the curriculum (MLA, APA, etc)
Improving in-class essay abilities/strategies
Understanding and analyzing fiction and poetry
Tutors do not act as an editing service. We want to teach YOU how to proofread and edit YOUR papers. If we do everything for you, you will always need a tutor.
We do not check the homework/exercises
Papers go through a quick grammar fix-it.
Papers are not written for you