Core Services
---
The mission of Umoja Black Scholars is to create a holistic and responsive Afrocentric environment that promotes the successful course completion, semester-semester persistence, certificate and degree attainment, and/or transfer to a four-year university for African American students at Los Angeles Valley College. The major areas of focus include: cultural and community awareness, leadership, professional development, social and cross-cultural enrichment, and retention.
These objectives are achieved by providing students with the following services and activities:
Dedicated 1-on-1 Academic counseling
Cohorted Learning Community (Fall '19)
Career Guidance and Support
Program Orientations
Study Jams/Tutoring
Academic Cultural Workshops
Cultural Enriching Field Trips
Job Skills Training
HBCU College Tours
Leadership Life Skills Development
Book Grants and Academic Accessories
Faculty, Staff, and Peer Mentors (Fall '19)
Computer Printing Services
HS Outreach and Mentorship
Co-Op Service Learning Opportunities
Beginning Fall 2019, LAVC Black Scholars will become an affiliate and member-college of the Umoja Community. Umoja (a Kiswahili word meaning unity) is a growing state-wide community and critical resource of and for two-year and four-year colleges dedicated to enhancing the cultural and educational experiences of African American and other students. On January 14, 2008 the Umoja Community was officially recognized by the Board of Governors of the California Community Colleges (BOGCCC) as a legitimate statewide student success program. Following this recognition, the BOGCCC awarded Umoja twice, once in 2015 ($1.0M) and again in 2018(2.5M) as part of a committed partnership to create greater infrastructure and targeted support, interventions, and success for underrepresented African American students underserved at their respective colleges. Given this, we believe that Umoja provides LAVC Black Scholars a great opportunity to progressively scale to address te disproportionate impact and exacerbated achievement gaps challenging the success of Black students on our campus. Through research-based and data-driven practices, curriculum, and androgogy that are responsive to the legacy of the African Diasporas, we believe that the narratives of our students can be intentionally amplified and recognized to further create imperative opportunities for sense of belonging, engagement, and self-efficacy emerges tat are foundational to supporting personal and collective African American academic success.
When defining an (Umoja) Black Scholar student at LAVC, we identify Scholars based on the following:
An (Umoja) Black Scholar is defined broadly – all incoming, present, and matriculated LAVC students that meet the below criteria:
Has a student ID number
Is enrolled in/completes six or more units a semester and/or 18 units in an academic year
Maintains a minimum 2.0 cumulative GPA at the end of each academic year.
Commits to a minimum of 3 hours per week or 25 hrs per semester of (Umoja) Black Scholars tutoring/study hall.
Is enrolled in or has been enrolled in an (Umoja) Black Scholars learning community course, whether that class is linked, cohort, (Umoja) Black Scholars supported or a stand-alone Black Scholars course.
Is using or has used (Umoja) Black Scholars counseling and educational planning
Is using or has used (Umoja) Black Scholars-sponsored resources, student services, or academic support services.
Is participating or has participated in at least two of the following (Umoja) Black Scholars sponsored activities: workshops, events, leadership activities, club; or HBCU, UC, CSU, and other college tours.
Students must fillout an Umoja Black Scholars Application Form.
Core Activities
---
Woke Wednesdays
A foundational three-part series focused on elevating critical and social consciousness through cross-cultural engagement and programming that includes:
Open Mic
A day of various forms of spoken word expression that included rap and lyricism, poetry, song, karaoke, and other performances showcasing the co-curricular talents of various Los Angeles Valley students.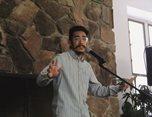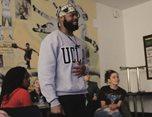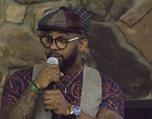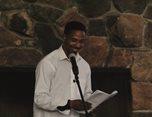 Woke Wednesday: Campus News Segment
---
Woke Wednesday 2018: Poetry Slam
Speak Easy
---
The second installment provides a critical discussion focus for the three-part Woke Wednesdays series where Black Scholars and mentors collectively probe various socio-cultural contexts and issues germane to the Black/African American experience. For example, in collaboration with Dr. Bill Wallis and Dr. James Bland, Black Scholars successfully provided a Faculty Insights workshop to the English department on teaching men of color which positioned Black LAVC students' voices at the forefront of the conversation. Within the Speak Easy programming, My Brother's and My Sister's Keeper initiative was created and added for more targeted gender-specific support and "real talks" for male and female scholars to foster stronger bonds within the mentorship and community elements of the Umoja Black Scholars program.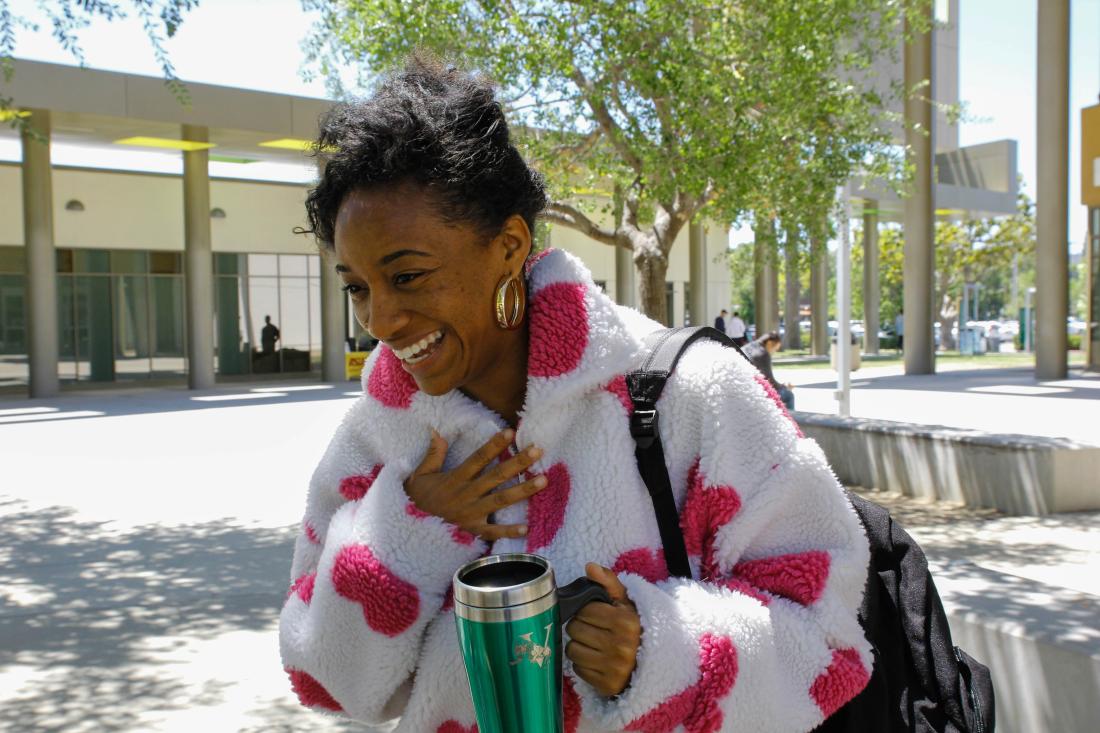 Distinguished Speaker Series
---
The third and final installment of Woke Wednesdays engages the Umoja Black Scholars and LAVC community by bringing esteemed scholars, cultural leaders, and professional experts together to discuss various intersectional topics that provide insights, perspectives, and raise the cultural awareness and enrichment of our LAVC students, staff, faculty, and administration.
Office Hours and Location
Campus Center 102 - Mosaic Village: Umoja Black Scholars
Mondays to Thursdays: 9AM - 5PM
Fridays: 9AM - 1PM
Saturdays to Sundays: Closed