Dean of Humanities and Communication
---
Dr. Deborah diCesare
Dean of Foundational Skills and Learning Resources
Phone: (818) 778-5522
Email: dicesad@lavc.edu
Office: Administration & Career Advancement, Room 2401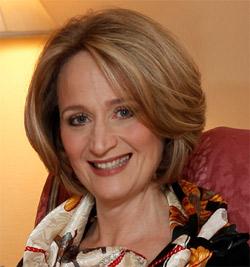 Dr. Deborah diCesare serves as Dean of Academic Affairs; Foundational Skills and Learning Resources. Her responsibilities include:
Academic Resource Center, General Tutoring, Writing Center, Biology Tutoring, Citizenship Center, Computer Commons, Continuing Education Noncredit, English as a Second Language Credit, Math Department, Museum, Library, Study Away, Title III / PASO Grant and Title V Cooperative Grant /Teaching Innovations Academy.
She is the Grants Committee chair.
Deborah provides leadership and supports the planning, development and implementation of a comprehensive response to meet the needs of students. She represents Valley College at various organizations such as the Valley Economic Alliance and the Valley Industry and Commerce Association. Additionally, she serves as the governmental relations liaison for the college.
Dr. diCesare has more than twenty years' experience in higher education as an administrator and a lecturer in international and domestic business practices, organizational development, strategic planning, intercultural communications and human rights for Soka University, Antioch University, Pepperdine University, Hometown Buffet, World Trade Center Association, among others. She has presented at conferences on the topic of leadership for the Association of California Community College and on student success at the national Achieving the Dream, DREAM Institute. Dr. diCesare has published articles in The Business Renaissance Quarterly and the Seikyo Shimbun newspaper.
Deborah holds a doctorate degree in educational leadership from the University of LaVerne, a master's degree in organizational management from Antioch University and a bachelor's in business administration from Pace University.
Dr. diCesare's efforts are grounded in student-centered principles and driven by collaboration, systematic evaluation and planned improvement. She is guided by her personal philosophy to lead a contributive life.