Personal Safety Tips for College Students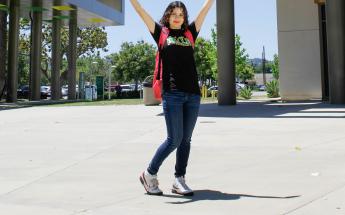 The NIAAA statistics about college students and alcohol are scary, particularly for parents sending their child off to the first year at college. For many young people, this is the first time they've been solely responsible for their safety and security. And alcohol is not the only danger out there. Did you know that 80% of college crimes are committed by students against other students?
Here are some suggestions for College Students safety:
LAVC has a "panic phone" system located in and around campus. Know where these are.
Have a safety buddy, someone you can call for a ride or for help, and create a code word or phrase that means "Come help me out of this" or "I'm in trouble."
If you are on campus at night and feel uncomfortable walking to your car or the bus station please call the Sheriff's Office at (818) 947-2911 and ask for the escort service to give you a ride to your destination.
If you are walking to your vehicle alone (day or night) make sure you have your keys ready when you get to the car. These will prevent a long delay in getting into the car and locking the doors for safety.
Always be aware of your surroundings and any suspicious activity in your area. If you are concerned call the College Sheriff at (818) 947-2911 or use an Emergency Call Box.
Before going to a party, tell a friend where you're going and when you'll be back. Let them know if your plans change.
Take turns being a designated driver or sober companion. You could save someone's life.
If a party gets out of hand, leave!
Never, ever leave your drink alone or with someone you don't know. Date rape drugs are easy to use. And men are just as vulnerable as women.
Don't take drinks or anything else from strangers, even food.
Don't ride with drunk or drugged drivers.
Don't offer rides to people you don't know.
Trust your instincts!
And here's what parents can do:
Ask the college administrators about campus alcohol policies.
Talk to your kids about the legal penalties for underage drinking.
Discuss the possible consequences of drinking, including date rape, violence and school interference.
Know your child's roommate and living arrangements.
Call your son or daughter frequently.