Emergency Preparedness
---
Phone, Text and Email Emergency Alerts
Valley College is urging all its students, faculty and staff to update their emergency contact information in order to receive notifications by cell phone, text message, and by email during a campus emergency.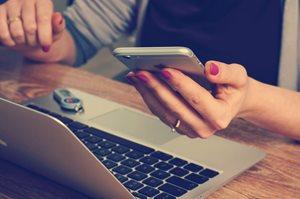 Since 2014, LAVC has been using Blackboard Connect to send emergency alert notifications; this system allows the college to simultaneously send students, staff and faculty by email, voice, and text message. In the event of a campus emergency, current students will automatically receive alert notifications to their LACCD email address and their primary phone number (according to the LACCD Student Information System); LAVC faculty and staff will automatically receive notifications to their LAVC email address.
In order to receive emergency notifications, students should ensure their contact information is correct in Canvas. Faculty and staff who wish to receive emergency alerts can update their information on the PCR (District Portal).
Text message notifications and notifications to a personal email addresses will ONLY be sent to students, faculty and staff who have provide that type of emergency contact information.
For more information on emergency preparedness, visit the LAVC Emergency Response Plan Web Page.