Photography / Photojournalism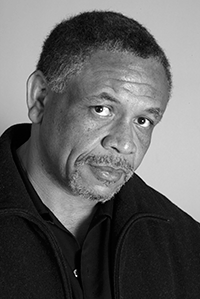 Welcome to the Los Angeles Valley College Photography / Photojournalism discipline. The rumors of the death of Photojournalism are greatly exaggerated. When Life magazine first stopped publication in 1972, many so-called experts marked that as the end of Photojournalism. No more Robert Capa traveling the globe taking great war photographs and dating starlets. No more W. Eugene Smith taking six months to cover a two-week story. No more Life, no more Photojournalism — or so they thought.
While the days of the globetrotting, bon-vivant, photojournalists are over, the inventions of television, film, the internet, and social media, make being able to communicate with visual messages more important than ever. When you visit any large magazine stand, you will see publications that appeal to a variety of interests from basket weaving to BMX bicycling, to boating
— and all of these magazines are filled with photojournalistic photographs.
Photojournalism is alive and well at Valley College. While students may take general courses in Photography, an Associate of Arts degree or Certificate in Photojournalism will prepare students for careers in Photography and Photojournalism. The main goal of the program is to help students become competent, creative visual communicators, well grounded in digital technology.
To give students pre-professional experience, the program requires students to work on a laboratory publicatio, the award winning Valley Star, with a worldwide online and broad print circulation.
Students, who complete the Certificate or Associate Degree in Photojournalism, may choose to transfer to a four-year college or university or seek entry-level positions with newspapers, magazines, and other media outlets.
To learn more about Photography, please click on the links above, enjoy this website, call us, or stop by. We would be happy to assist you with your exciting career in Photography.
Sincerely,
Roderick Lyons
Professor of Photography
Humanities, Room
(818) 947-2867
lyonsrj@lavc.edu
NEW PHOTOGRAPHY DEGREE & CERTIFICATE COMING SOON!!!