American Red Cross Blood Drive
Thursday, May 9, 2024
Location: 5800 Fulton Ave., Valley Glen, CA 91401
8:45 am - 3:15 pm
Public Event
American Red Cross Blood Drive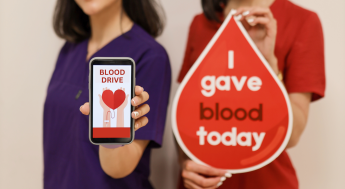 The American Red Cross Bloodmobile is on-campus for students, faculty and staff to donate blood. Sign up today to make a life-saving donation!
Date/Time: Thursday, September 21, 2023 from 8:45 am - 3:15 pm
Location: Campus Drive in front of the Allied Health & Sciences Building (view map)
To schedule your appointment, visit RedCrossBlood.org (sponsor code: LAVC).