LACCD APIDA Graduation Celebration at LACC
Saturday, May 27, 2023
11:00 am - 2:00 pm
Graduation
LACCD APIDA Graduation Celebration at LACC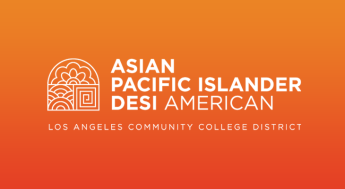 In honor of the educational achievements of all of its Asian, Pacific Islander, and Desi American (APIDA) students, the Los Angeles Community College District (LACCD) will host the inaugural APIDA Graduation Cultural Celebration.
Students from all nine LACCD college campuses and their friends and family are welcome to join in a celebration that will include music, performances, decorations, and special guest speeches that reflect the diversity and richness of the various APIDA cultures and nationalities.
Date:
Saturday, May 27, 2023
11:00 AM to 2:00 PM
Location:
Los Angeles City College
855 N. Vermont Avenue, Los Angeles, CA 90029
LACCD encourages persons with disabilities to participate in its programs and activities. If you anticipate needing any type of accommodation, or have questions about the physical access provided, please contact Ben Gillman at GillmaBJ@laccd.edu as possible, but no later than fourteen (14) business days prior to the event.
Los Angeles City College
855 N. Vermont Avenue
Los Angeles, CA 90029
United States