Twilight Tuesdays: Evening Study Lounge & Tutoring
Tuesday, November 21, 2023
Location: 5800 Fulton Ave., Valley Glen, CA 91401
6:00 pm - 10:00 pm
Academic Support
Twilight Tuesdays: Evening Study Lounge & Tutoring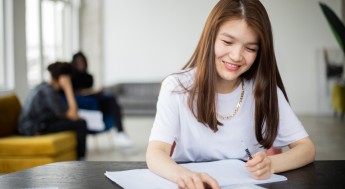 Need a place to study in the evenings with free coffee and snacks? Visit the Academic Resource Center's (ARC) Study Lounge with comfy chairs, couches, tables, and whiteboards. It's the perfect place to study or connect with a tutor for math, statistics, or writing.  
Dates & Times: Tuesday, November 7, 14, 21, and 28 from 6-10 p.m.
Location: LARC 226 (view map)
Twilight Tuesdays: Evening Study Lounge Flyer
For more details, email arc@lavc.edu.