Broadcasting
Go to Broadcast Associate Degrees & Certificates of Acheivement
---
All Students Are Welcome!
Broadcasting is a fun, rewarding, and challenging career! For more information e-mail the head of Broadcasting Mr. B. KVCM@lavc.edu
Welcome to the Los Angeles Valley College Broadcasting discipline. Our Broadcasting degree and certificate programs enable students to gain valuable skills and creative techniques in the highly competitive and challenging world of Podcasting, Radio, Television, Voice Over, Social Media Production, Audio & Video for over-the-air signals, cable, satellite and internet stations. We also have an exciting new FTVE transfer degree.
Broadcasting students at Valley College often find that their course load fosters strong bonds as they work and study together to meet tight production schedules and master the concepts introduced in their academic coursework. Students often rely upon one another to perform mutual duties for our campus radio station, KVCM, and our television station,KVCM TV, each semester. We also have an active Broadcasting Club. Many students gain valuable experience and networking opportunities by getting involved.
To learn more about broadcasting, please click on the links on the top left, enjoy this website and email us. We would be happy to assist you with your exciting career in broadcasting.
Sincerely,
Jason Beaton, CRMC, CDMC
Professor of Media Arts and Broadcasting
---
At Los Angeles Valley College, your career success is our goal.
Shafinaaz Kamrul, Broadcasting Student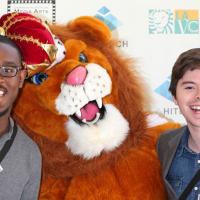 Shafinaaz Kamru
Broadcasting
The broadcasting class was an amazing experience for me. It was truly interesting and in many instances surprising to learn so much about the journey of mass media in the last century. I highly recommend this class because it was informative!.
Broadcast Associate Degrees & Certificates of Acheivement
---
Degrees:
Associate of Arts Degree in Broadcasting (AA)
Associate of Arts Degree in Broadcasting: Performance (AA)
Associate of Arts Degree in Broadcasting: Radio (AA)
Associate of Arts Degree in Broadcasting: Television (AA)
Associate of Arts Degree for Transfer in Broadcasting: Television (AD-T)
Certificates:
Certificate of Achievement in Broadcasting: Performance
Certificate of Achievement in Broadcasting: Radio
Certificate of Achievement in Broadcasting: Television
Silvia Rodriguez, Broadcasting Student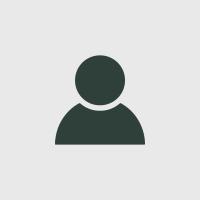 Silvia Rdgz.
Broadcasting
Broadcasting 1 has offered me the opportunity to learn about the history of radio, TV, internet and media in general and is a great contribution to my education. I would definitely recommend this class to my friends. The broadcasting professors at LAVC know everything about broadcasting! That makes the class even more pleasurable because you are always going to find answers to your questions!.
Rolan Pongpuntara, Broadcasting Student
I enrolled in the Broadcasting 1 online course and really liked it because I was able to complete the assignments even though I work full time. I loved how the professor posted news and events that kept us up-to-date on Broadcasting!.