Tips for the First Day of Fall 2023
August 27, 2023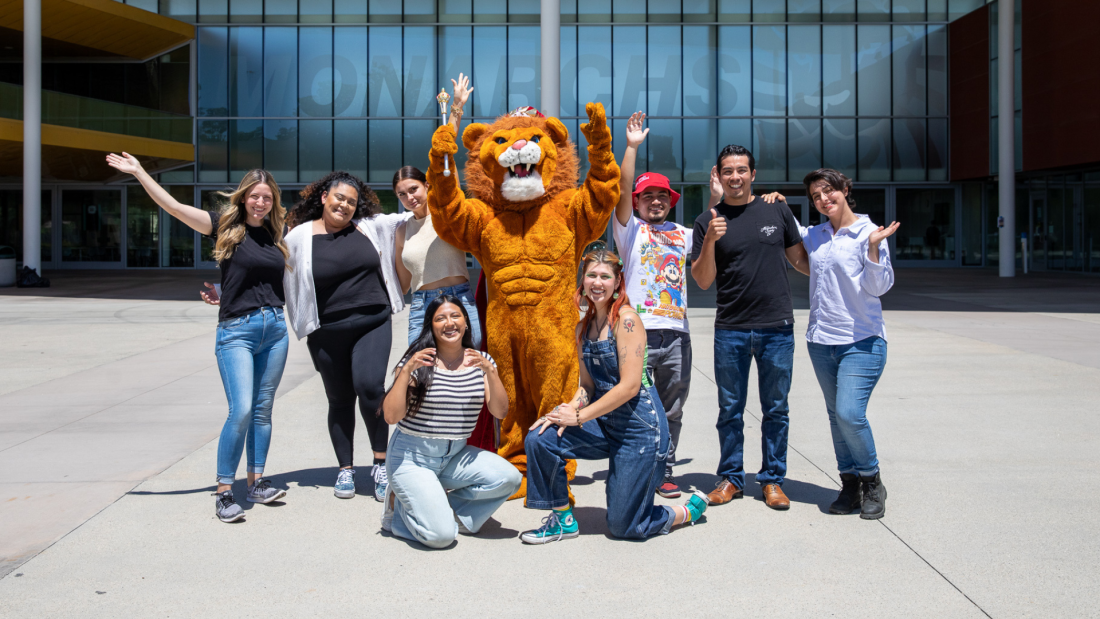 Los Angeles Valley College welcomes you to our Monarch Family. We wants you to be successful in reaching your academic and career goals. Here are some helpful tips to get you ready for your first week of Fall classes: 
Welcome Center is ready to help you find what you're looking for at Valley College.
It's not too late to add a class! Enroll using the Student Portal before the 2nd class, or add with a permission number until Sept 10.
FREE student parking only in student lots.
Don't forget to get your student ID, get textbooks, and use college services.
 
---
Student Questions & Support
If you have questions or need help at Valley College, visit our Welcome Center in person or online (Monday-Thursday, 8 am-7 pm & Friday, 8 am-1 pm.)
---
How to Add a Class
After the second day of class, you need a permission number to add a class. Contact the instructor to request a permission number. Here's how to email your instructor using your Student Portal. You will then use your Student Portal to enter the permission number by the last day to add (September 10, 2023) to be officially enrolled.
---
Taking Classes in Person
Check the campus map to find your class location and student parking lots. If you get lost, ask a staff member for assistance.
Student parking is FREE during the Fall. To avoid a ticket, please park legally and don't park in any spaces marked "Staff" or "Reserved."
FREE Metro GoPasses for LAVC students! All enrolled LAVC students are eligible to get a free Metro GoPass. Stop by the Business Office with your picture ID to pick up your pass.
---
Taking Online Classes
To log into your online class, go to the SIS/Canvas. For instructions, check the Valley College Online, or go to Valley College Online Help Desk for Canvas support and live chat
---
ID, Textbooks & More!
Get Your Student ID - Go to the Admissions & Records Office (Student Services Center, 1st Floor) with your picture ID to get your student ID.
Buy/Rent Your Textbooks - You may purchase or rent your textbooks for your classes at the Monarch Campus Store in the Student Union.
Take Advantage of College Resources – Check out these programs and services that are here to help you be more successful:
FREE online and in-person tutoring for math, statistics, English and many other classes is available at the Academic Resource Center. Additional services include instructional handouts, study rooms, support for using online tutoring, and access to computers and printing through the Computer Commons. 

In-person book checkout, study space, and research help is available at the Library. Plus, 24/7 online access to FREE live help at "Ask A Librarian," online research and reading materials, and FAQ and online "Get Research Help" guides for self-directed learning.
---
Find Your Community & Get Support
Connect with student clubs, Basic Needs Center, Dream Resource Center, EOPS, Family Resource Center, NextUp/Guardian Scholars, Puente, Rainbow Pride Center, Services for Students with Disabilities (SSD), TRiO, Umoja/Black Scholars, Veterans Resource Center, and more!

Join your Career & Academic Pathway (CAP) Canvas Site. Visit the LAVC CAP page to connect with people, resources, and other support on your CAP Canvas site.
---
LAVC's Commitment to Anti-Racism 
LAVC is committed to being an anti-racist institution and to working towards equity and social change. Visit our site for more information.