Location
For the most current map visit the LAVC Campus Map page.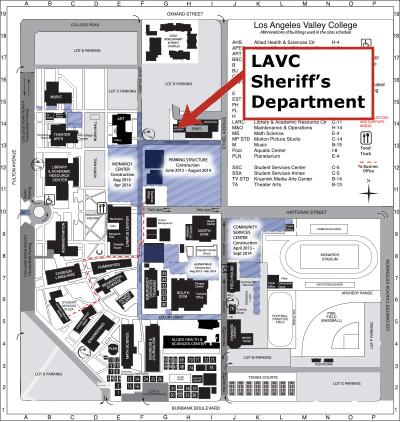 The Sheriff's Station is located at 5800 Fulton Avenue in the Maintenance and Operations building on the Los Angeles Valley College campus. The station is available 24 hours per day, 7 days per week, every day of the year.
For emergencies or reporting a crime, call the College Sheriff's Office at (818) 947-2911.