Program History
Started in 1974 to meet the needs of our community, the Respiratory Therapy program quickly developed a reputation of excellence in education. If you are interested in a career in Respiratory Therapy, please consider this program.
In 1995, the LAVC Respiratory Therapy program was awarded the "Outstanding Vocational Education Program in California." This honor means the program was considered the best vocational program of all the vocational programs in all the community colleges in California.
Our vision is the reason for our existence and the purpose of our program. All our management and academic decisions are based on one belief:
We will always train excellent Associative Science Degree respiratory therapists for our community.
Programs
Associative Science Degree Respiratory Care Practitioners (Registered Respiratory Therapists)
Entry Level to Associative Science Degree Respiratory Care Practitioner Career Ladder (CRT to RRT)
Robert Manasyan, Respiratory Therapy Student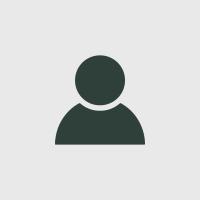 Robert Manasyan
Respiratory Therapy
A Respiratory Therapy program at LAVC is one of the perfect programs of the LACCD. I have learned a lot regarding RT. There are splended instructors such as Mr. Morrison and Mrs. Pearson. I am very happy that am a part of this program at LAVC.